Main Content
Step 1: Navigate to the Canvas Commons in Canvas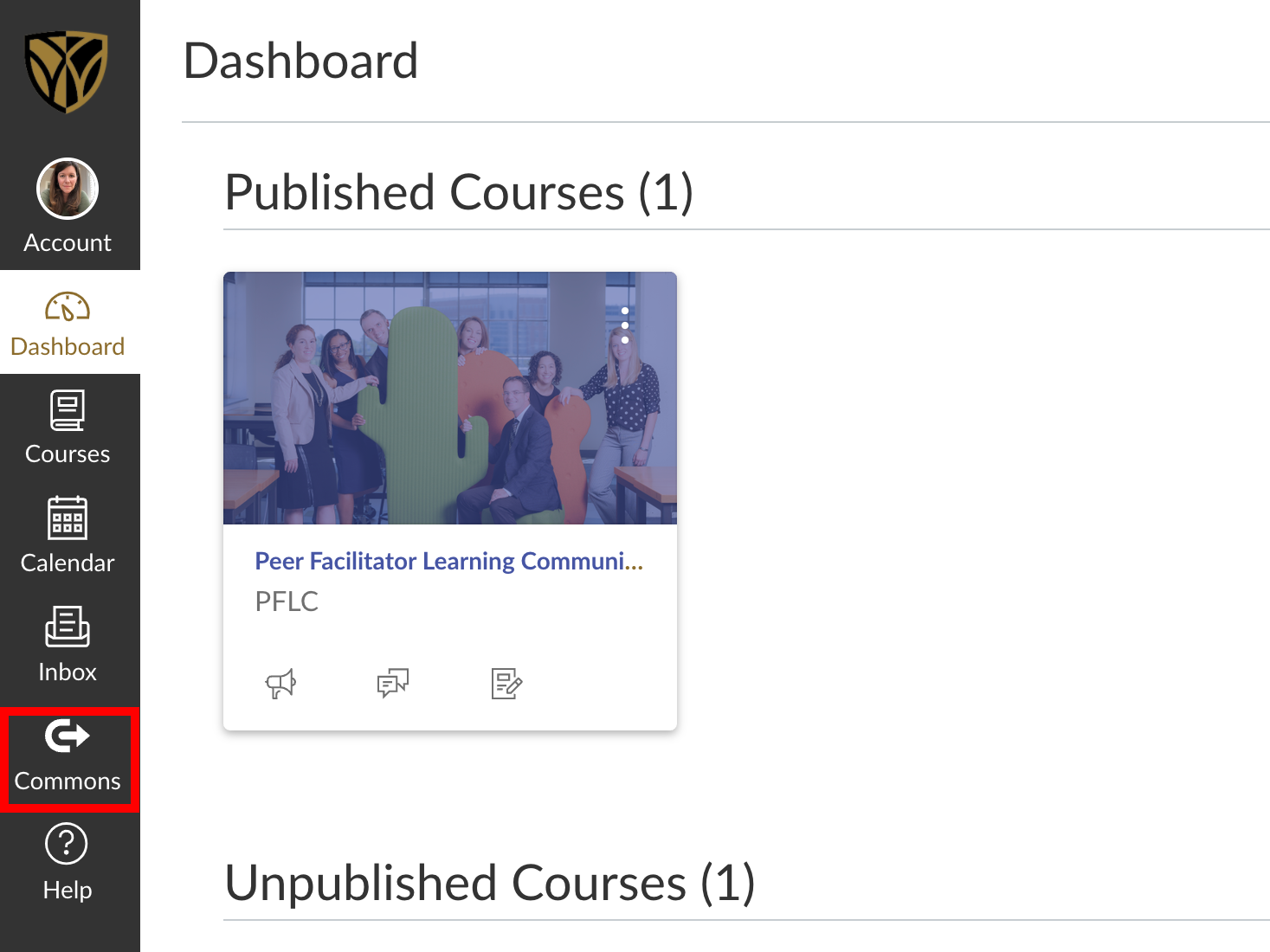 Step 2: Click the Filter button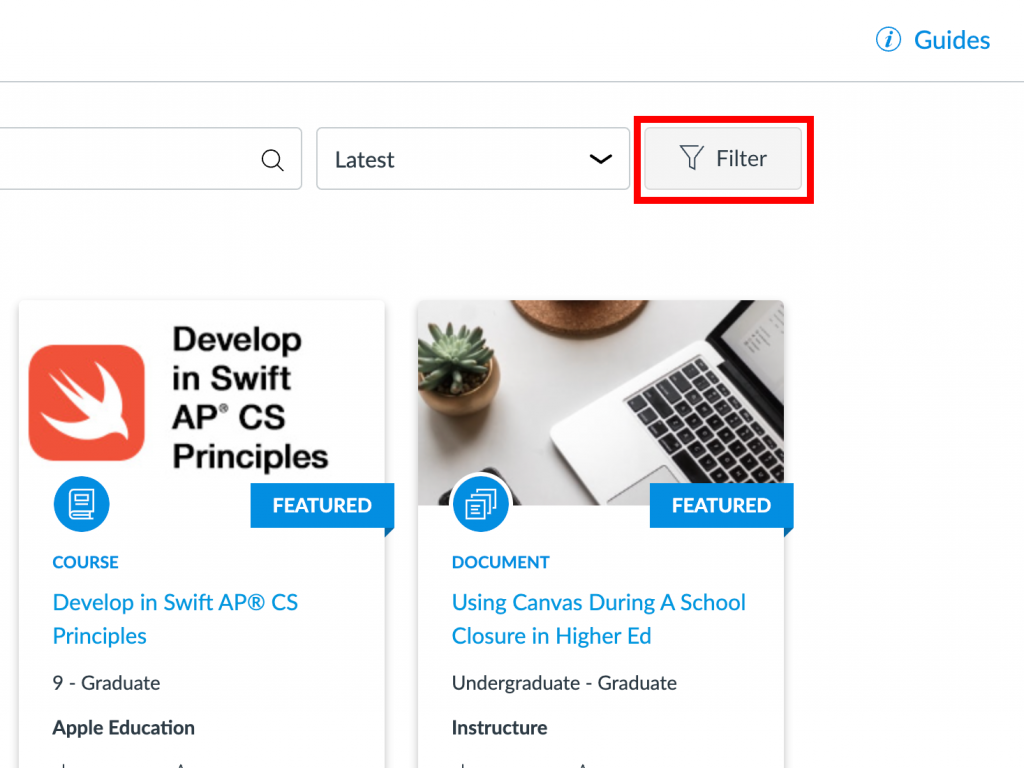 Step 3: Filter to just Wake Forest resources by ensuring Wake Forest University is selected.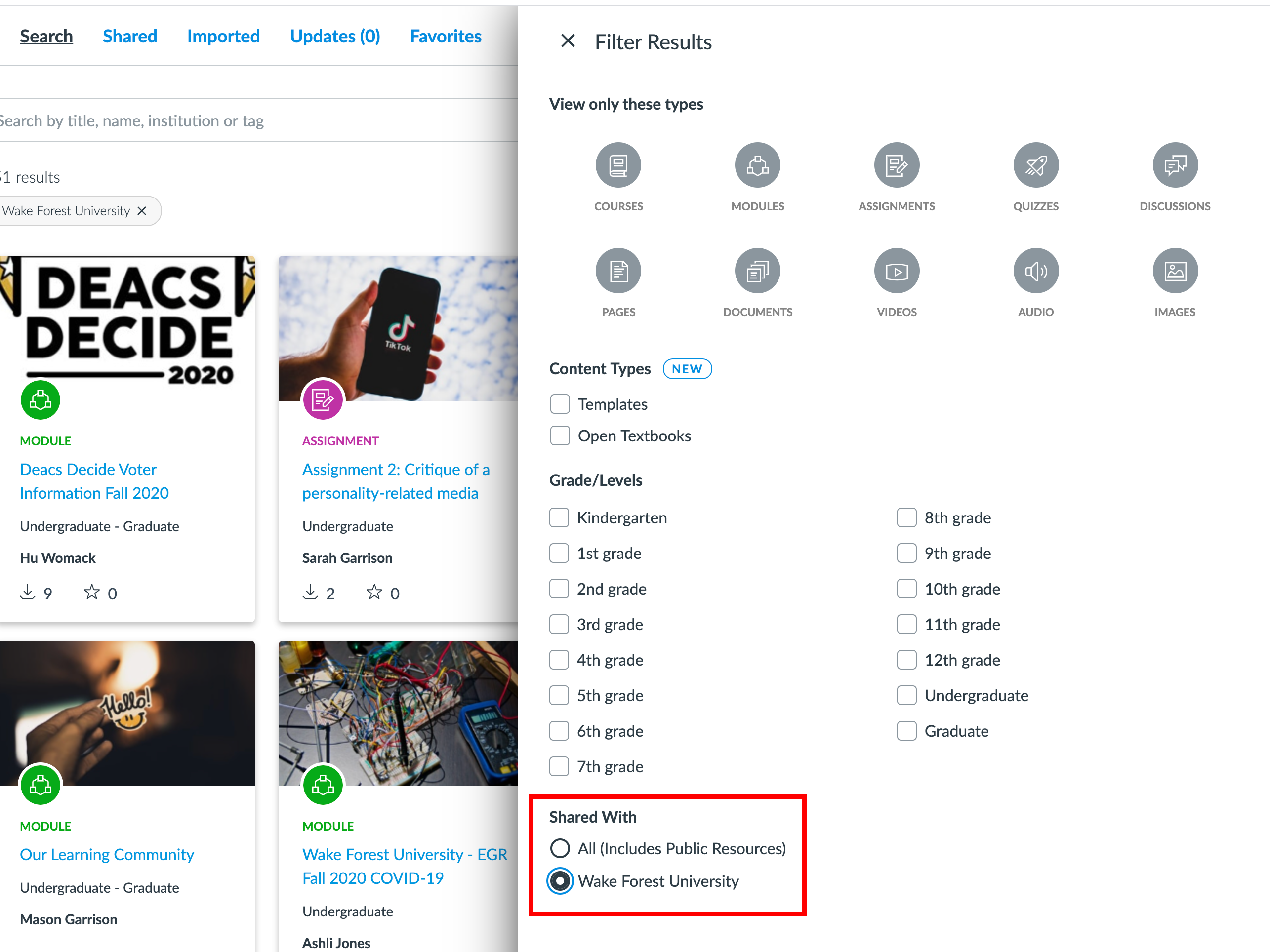 Step 4: Search "feedback" and select the "Course and Instructor Feedback" card.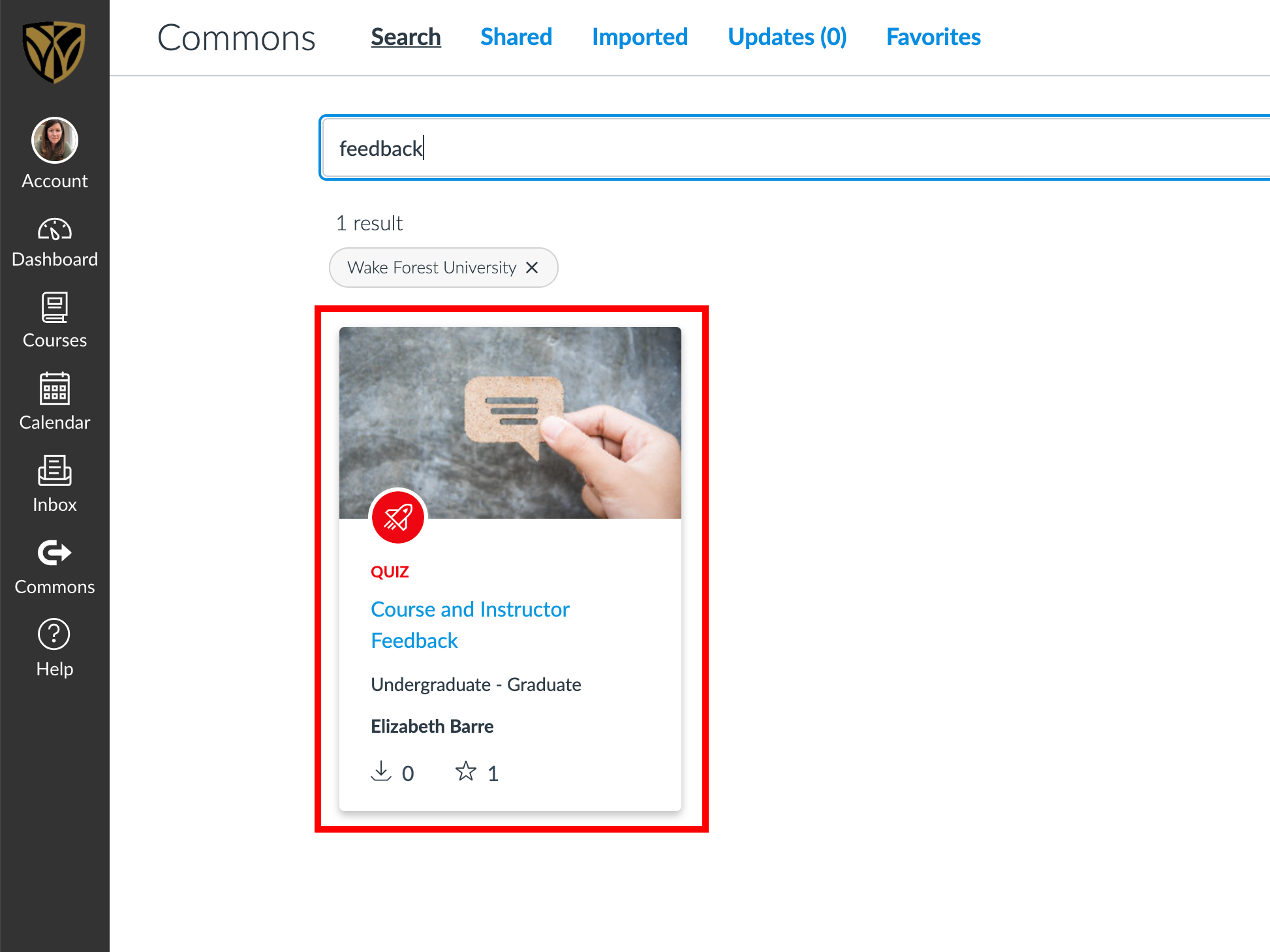 Step 5: Select "import/download"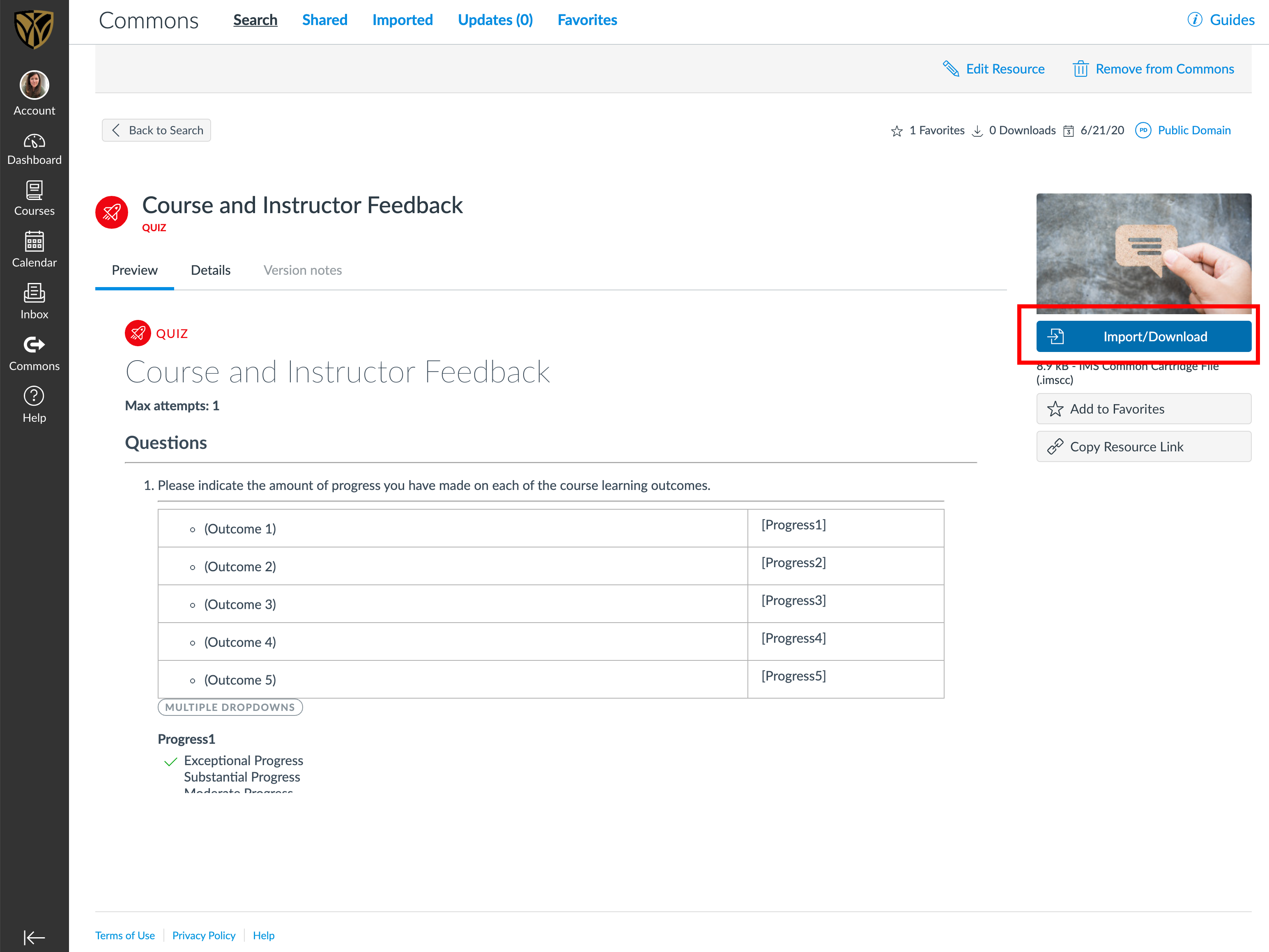 Step 6: Select the course into which you want to import the survey. If you want to experiment with the survey first, import it into your sandbox course. Click the import into course button.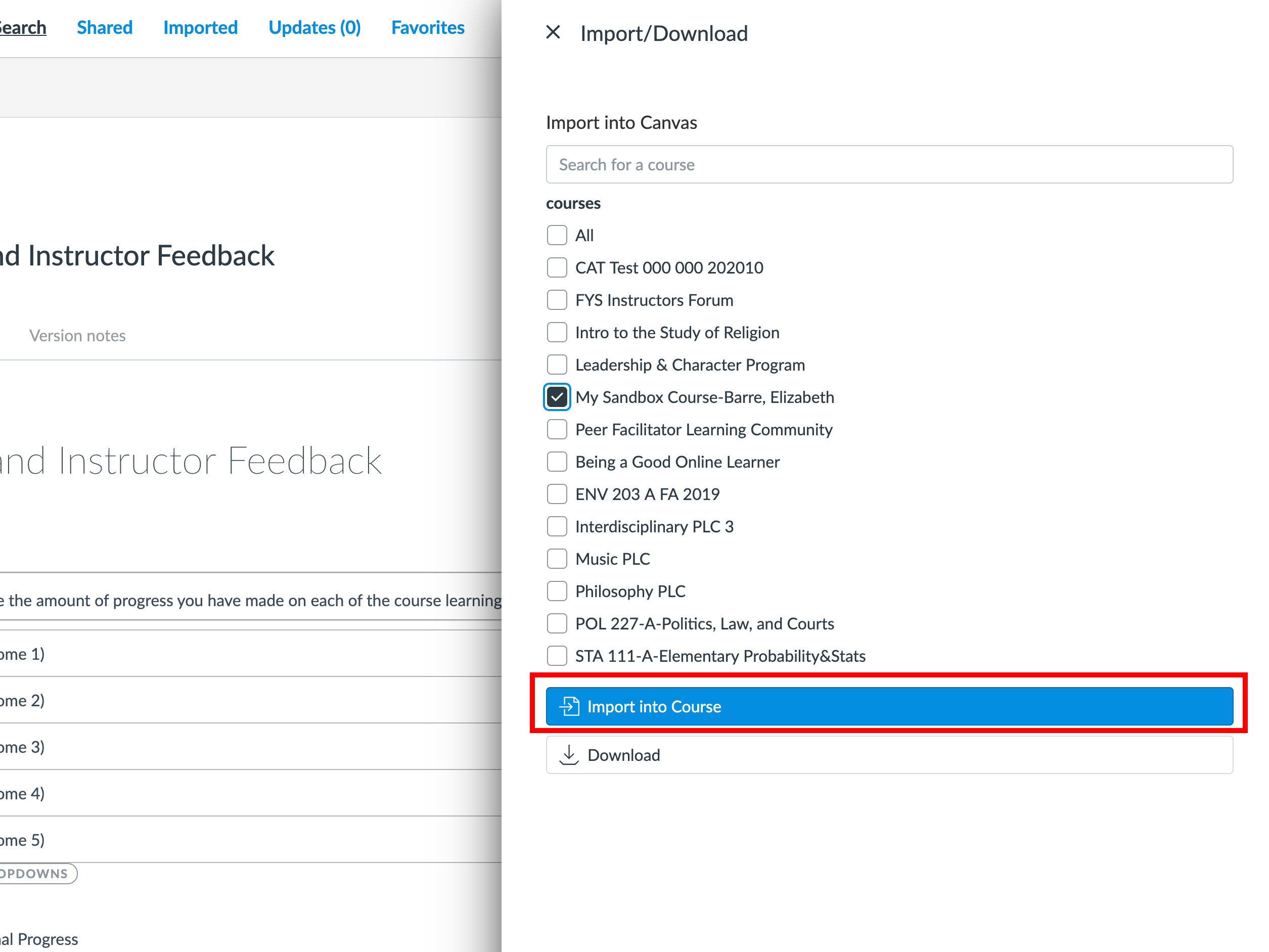 Step 7: Look for the green "success" bar.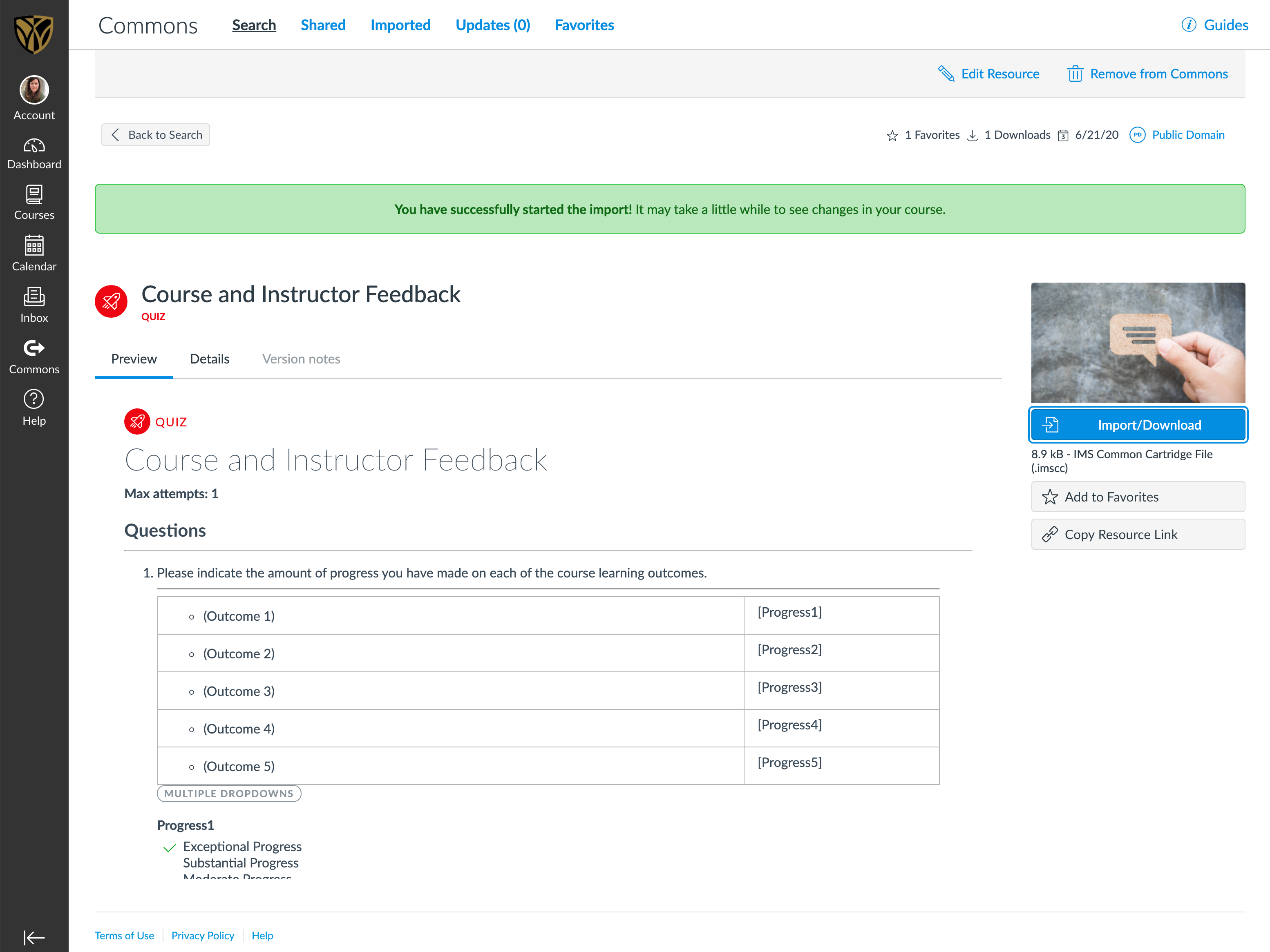 Step 8: Navigate to your course home page (yours may look different if it is not your sandbox) and click the "Quizzes" item in the menu.
Step 9: The Course and Instructor Feedback survey should now be visible underneath "surveys." Click on the survey.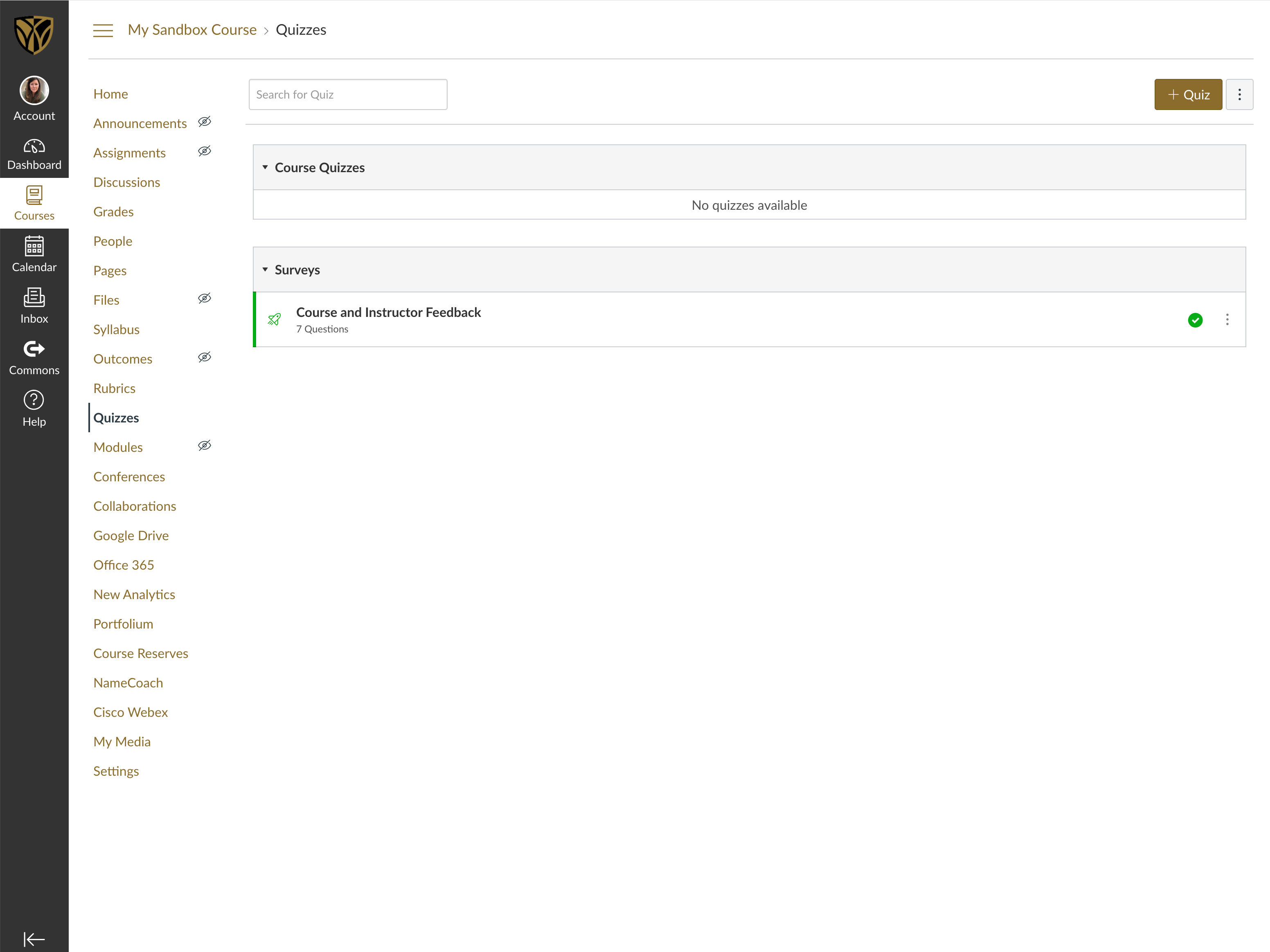 Step 10: You will see the instruction language we wrote for students To edit this language, along with the questions, select the edit button.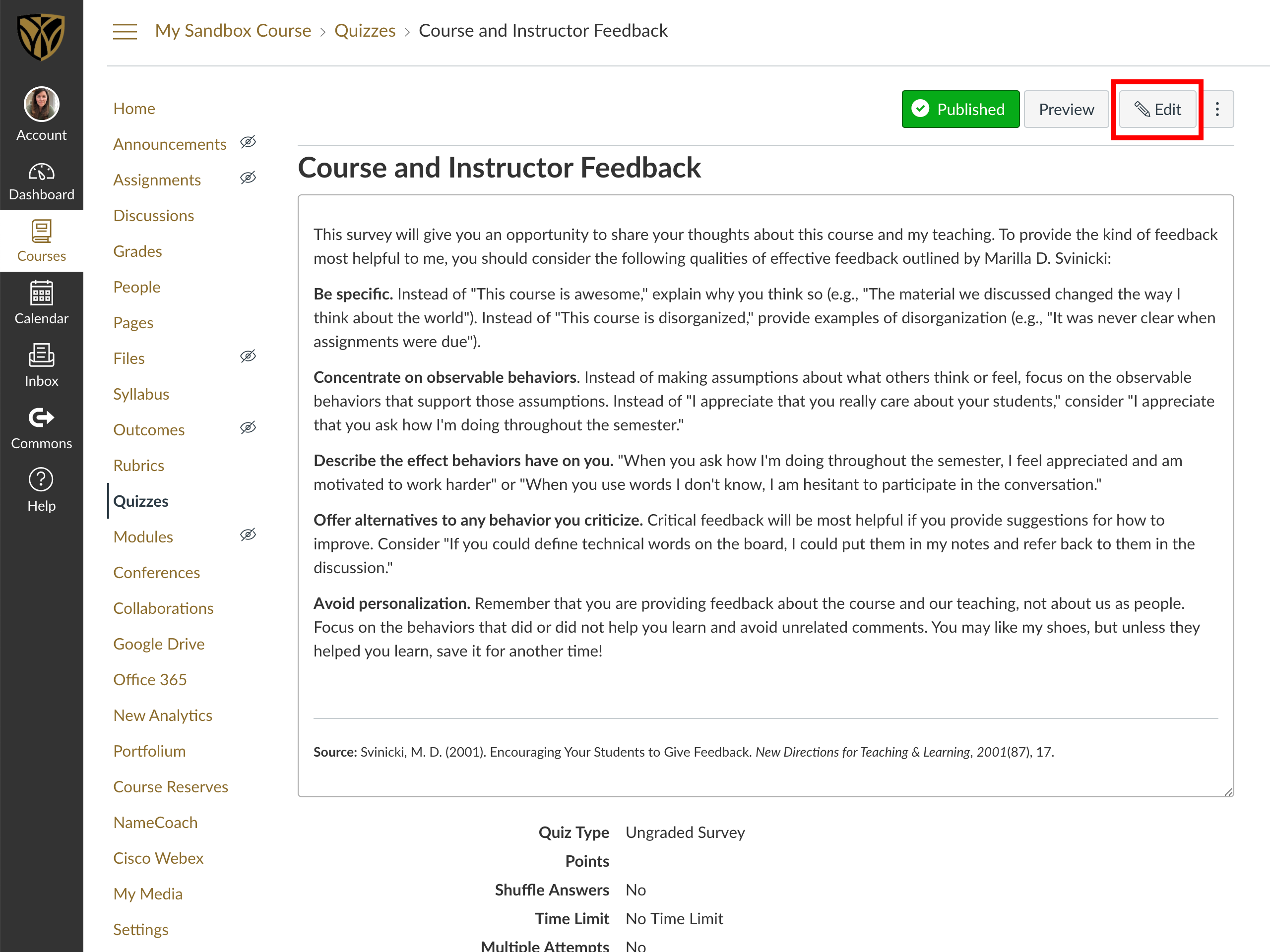 Step 11: To edit the questions, select the questions tab.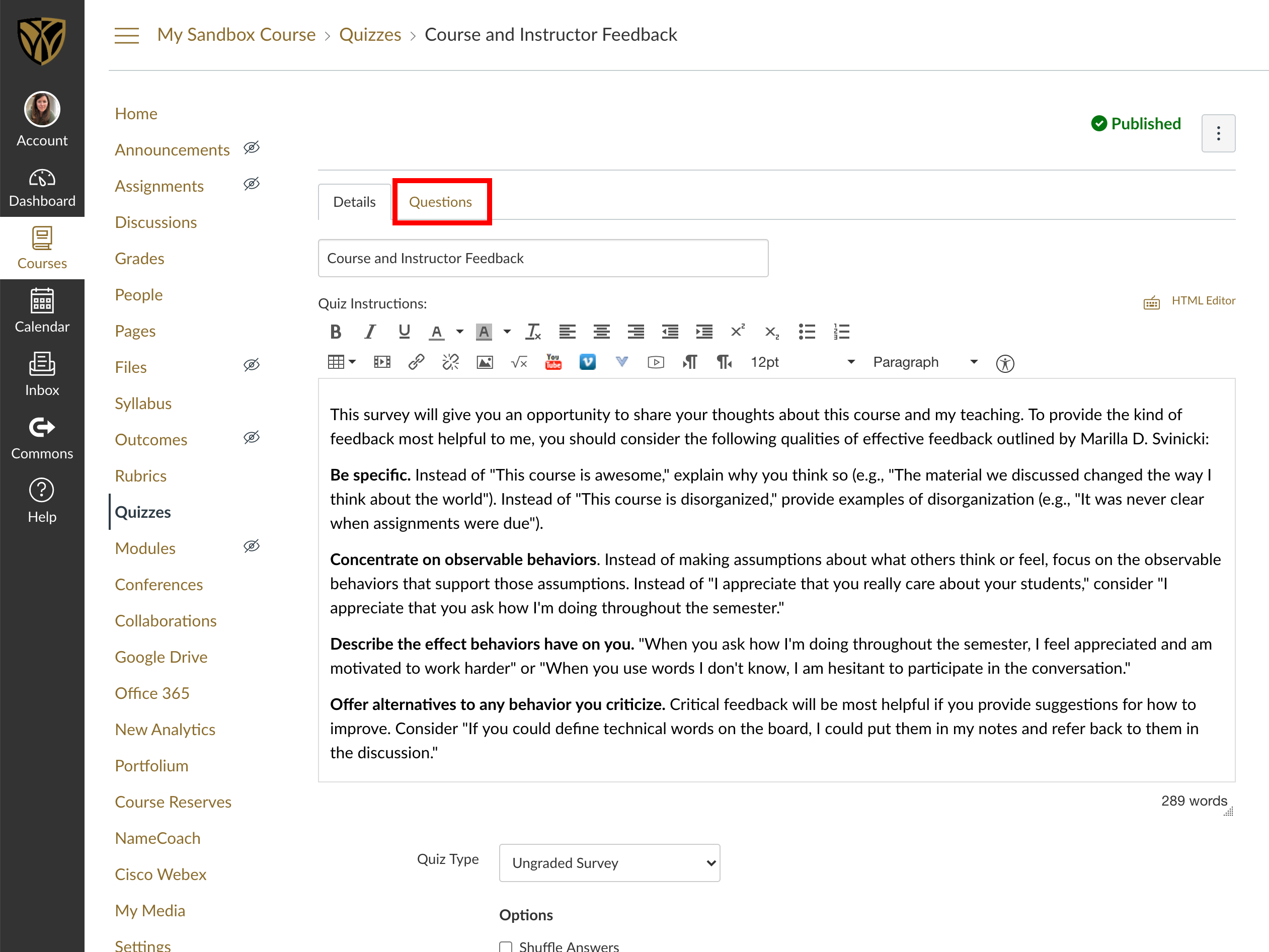 Step 12: On the questions page, if you hover your curser underneath the points, a pencil will appear. Click that pencil to edit the specific question.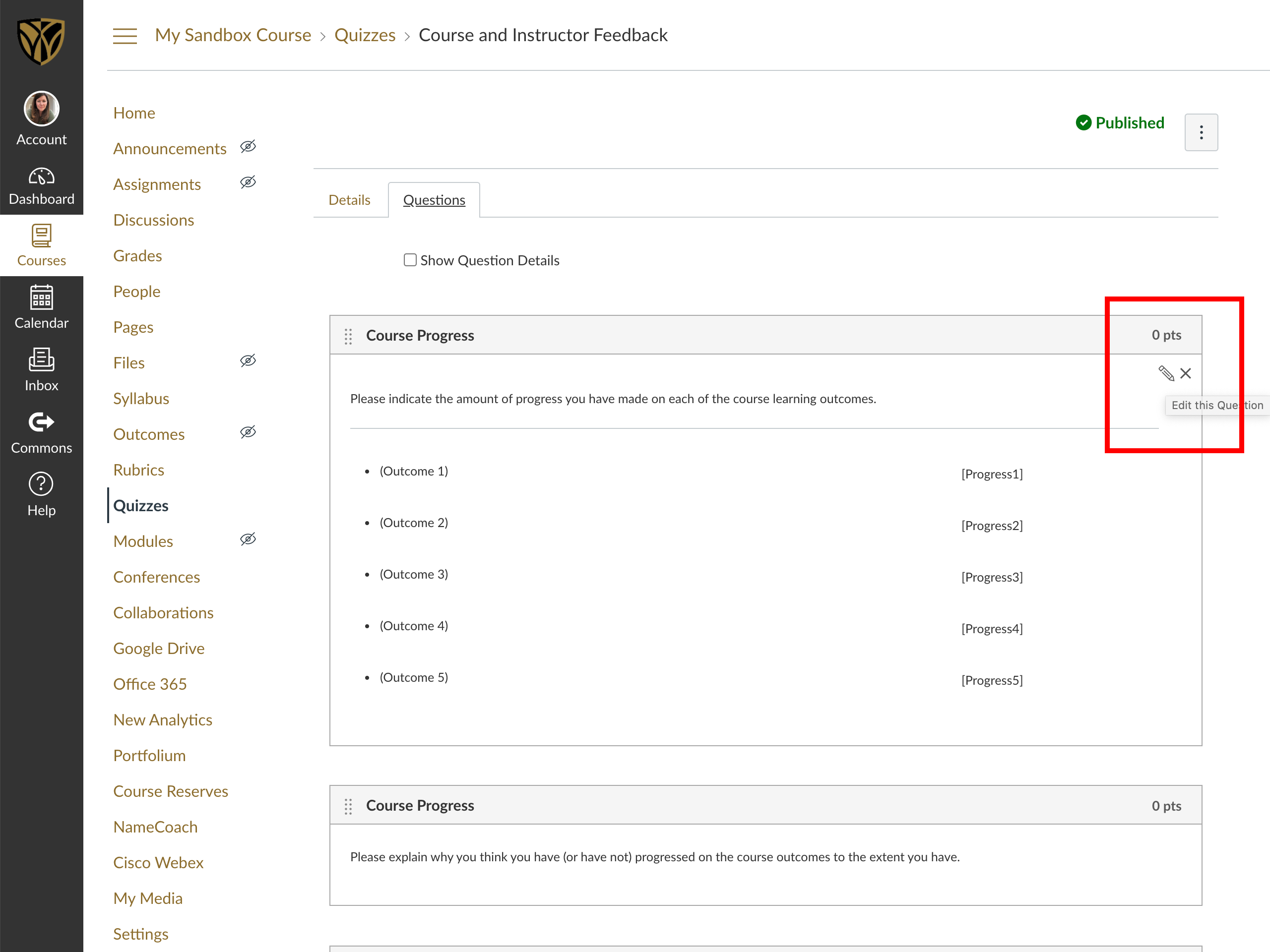 Step 13: In question #1, replace outcomes with your own course outcomes and click the "update question" button. Do the same with course elements in question #3. [Note: do not edit the text in the second column; it will populate with a dropdown menu when published.]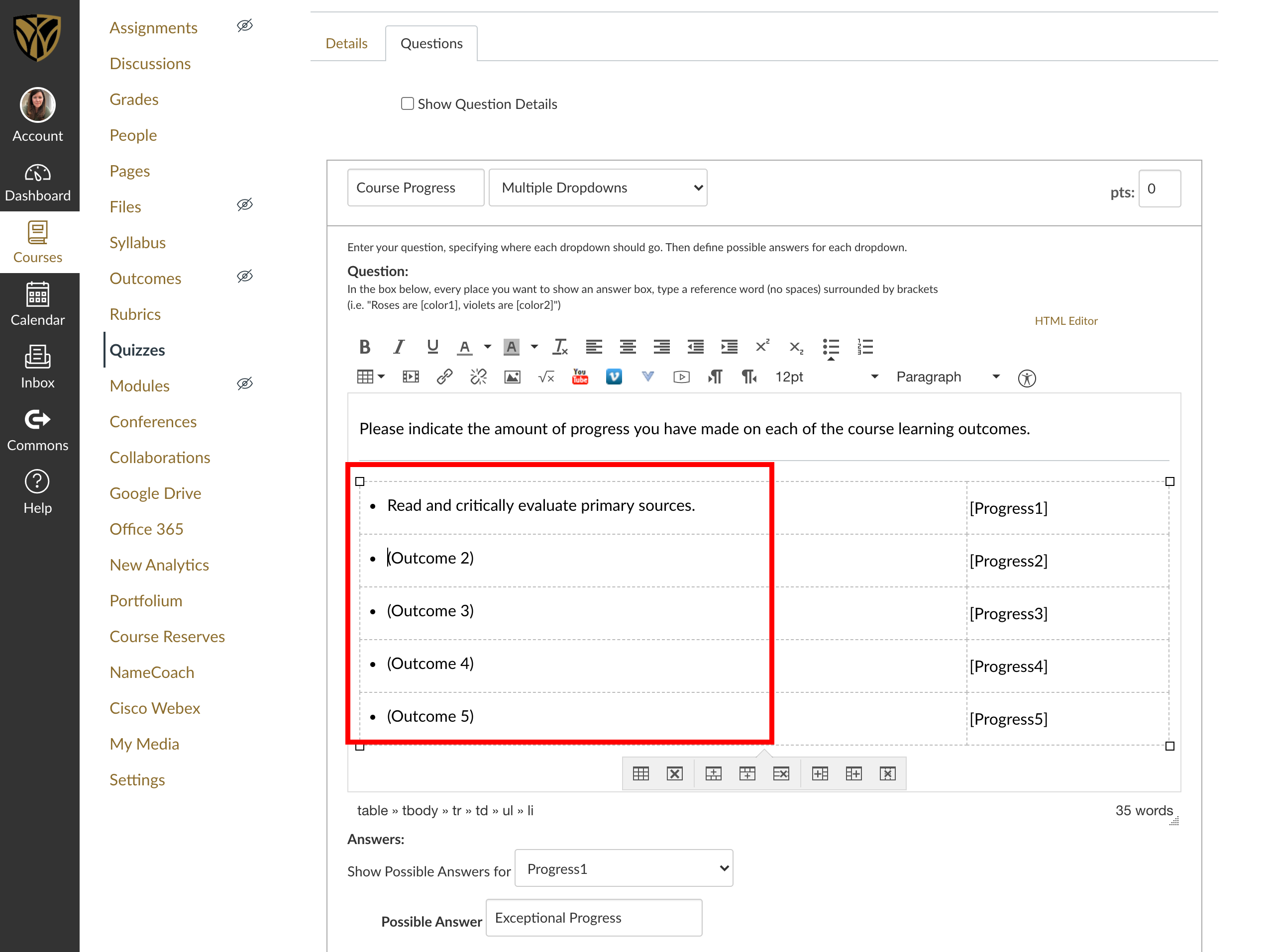 Step 14: When finished updating all questions, scroll to the bottom of the survey and select save.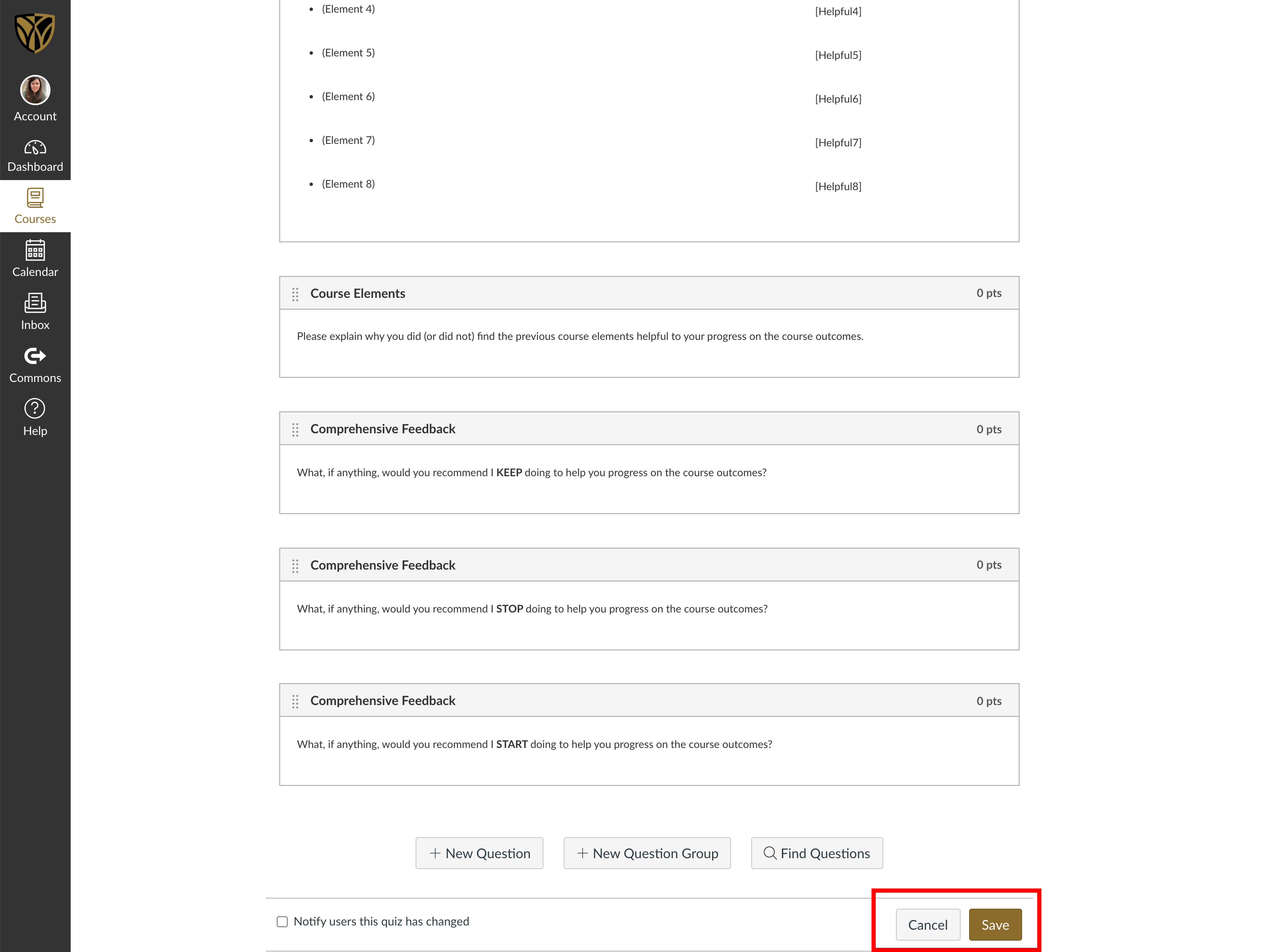 Step 15: Click the preview button to see what the survey will look like to students. Note how the dropdown menus function for questions #1 and #3.