Call for Participation
Overview of the Faculty Learning Community
The Center for the Advancement of Teaching invites applications for the 2019-20 Curriculum Design & Assessment Faculty Learning Community (FLC). This year-long FLC is designed to support members of the Wake Forest community who are working on revising or creating new curricula; seeking ways to revise and improve the measures of student learning; and/or using evidence of student learning at the programmatic level to continually improve program structures and outcomes. Using best-practices in curriculum design and assessment, participants will be supported in their efforts to identify specific curricular and/or assessment needs and goals; develop a customized, targeted plan for their program; and produce a scholarly deliverable that showcases the processes followed and outcomes achieved.
The FLC will be led by Anita McCauley, Assistant Director of Curriculum Development and STEM Programing in the CAT. Ideal participants in this FLC are faculty members empowered by their departments or programs to work on curriculum and assessment and may include department or program chairs, associate chairs, or members of curriculum and/or assessment committees. Participants will meet regularly to learn about best practices, support each other's efforts, and work step-by-step through the design and assessment processes.
To support this work, each participant will receive a $1000 stipend and book.
Goals and Objectives
The goals of this FLC are two-fold:
To develop faculty community and expertise in curriculum design and assessment
To support and advance the work of programs of study that are seeking to continuously improve student learning through evaluation of curricula and assessment processes
Participants will be expected to:
attend all scheduled meetings of the learning community (effort will be made to schedule meetings in alignment with participant schedules)
develop a curriculum (re)design and assessment plan for your program of study, including:

Specific outcomes to be achieved by the (re)design; a timeline for completion of the process; and strategies and planning documents for each step of the process;\

Use the knowledge gained in the FLC to guide the work within your program of study, including:

Educating colleagues on best practices; supporting or facilitating committee or whole-unit work

Produce a scholarly deliverable, at or following the completion of the FLC. This deliverable could, but is not limited to, the following possibilities:

a fully revised curriculum; a new major or minor; new assessment measures; revised administrative structures or procedures; a publication in a disciplinary teaching journal; or a presentation at a conference.
Curriculum and Timeline for the FLC
The FLC is designed to meet biweekly throughout the Fall and Spring Semesters, leading to approximately 12 sessions during the 2019-2020 academic year. Sessions will focus on developing knowledge of best practices in curriculum and assessment; facilitation and change management; and guiding participants through the process of revising curricula, developing measures, and implementing an assessment plan.
Topics will include:
Foundations and Best Practices in Curriculum Design and Assessment
Facilitation and Change Management Strategies
Ideal Graduate Knowledge, Skills, and Attitudes
Writing Student Learning Outcomes and Performance Indicators
Developing Direct and Indirect Measures of Student Learning
Curriculum Mapping and Scaffolding Learning
Aligned Course Design
Sampling and Evaluation Processes
Closing the Loop
To support this work, participants will read selected book chapters and scholarly works and will discuss ideas, challenges, processes and products, and opportunities with their peers.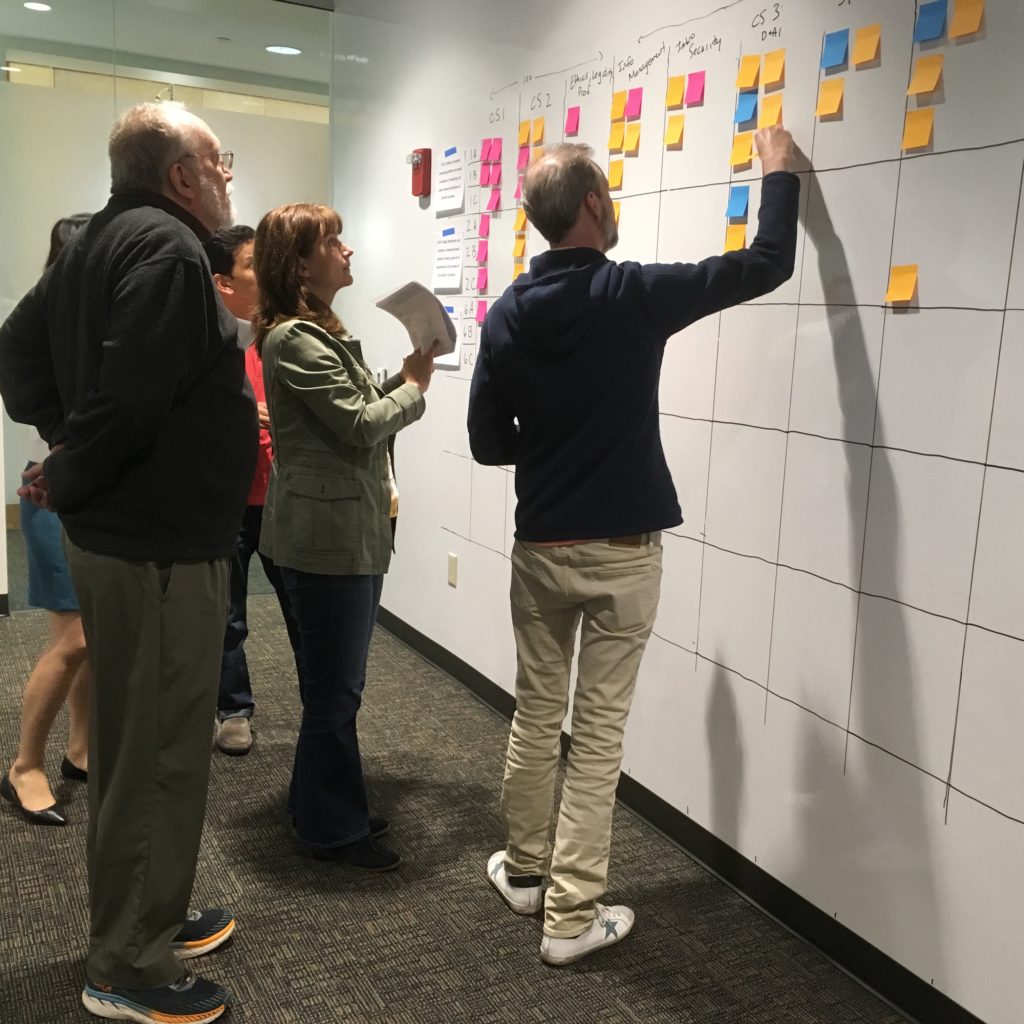 Application Process
In a separate document, please provide the following information:
Name and contact information: email address, phone number, office location
Program of study you plan to target for the curricular (re)design and/or assessment (please provide a brief program description, including student demographics and faculty involved)
Your role(s) and responsibilities related to curriculum or assessment in your program. Preference will be given to individuals doing this work for departments or programs which have committed to undertaking this collective effort. Effort will be made to ensure that participants are diverse and representative of the various programs of study within the university. More than one representative from a given program may be allowed, through each will be asked to share the stipend.
Provide a statement of your reasons for seeking to be part of the FLC.
Please note: we are happy to meet with you to discuss ideas, questions, as well as assist you as you prepare your proposal. Please contact Anita McCauley at mccaulak@wfu.edu to arrange a consultation.
Applications should be submitted by September 15, 2019 via email to Anita McCauley at mccaulak@wfu.edu.