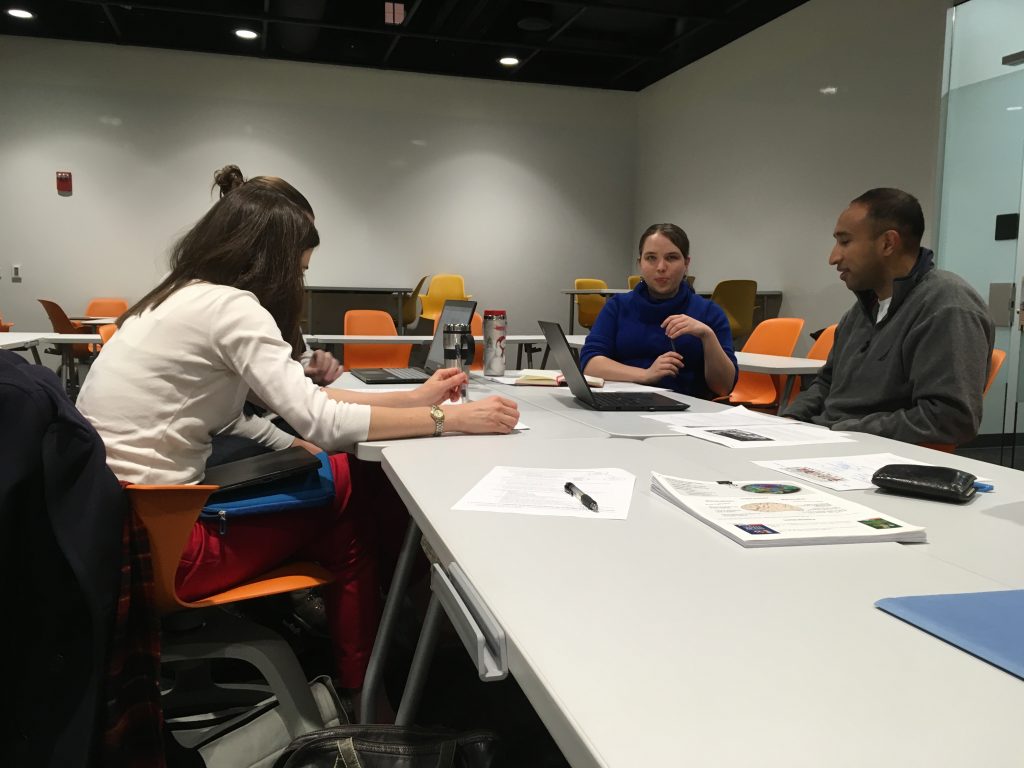 The Center for the Advancement of Teaching facilitates two learning communities for new faculty each year (one for permanent faculty and one for contingent faculty). We are currently accepting applications for these 2022-2023 New Faculty Learning Communities (NFLC).
Each year-long NFLC is intended to support our colleagues who are new to the Wake Forest community. New faculty members in their first or second year at WFU are encouraged to apply (full-time, permanent faculty are invited to apply for the permanent group; visiting, postdoc, and adjunct faculty are invited to apply for the contingent group).
The program is designed to help you connect with the WFU community and also enhance your efficacy around your role as a new faculty member, with a strong emphasis on teaching. You will be supported in your efforts to establish community, networks, and connections across the WFU community; explore evidence-based practices to enhance your teaching; and engage in observations of your peers' teaching and reflective activities.
Participants will meet approximately every other week throughout the year with optional networking and social opportunities. Regular attendance at these gatherings is expected for all cohort members. To support this work, each participant will receive a $500 stipend and book.
Goals of the NFLC
The goals of the new faculty learning community are to: 
connect you with the WFU community, other new faculty, and the CAT as a support resource for your teaching.
enable you to establish a cross-disciplinary, cross-institutional network across the WFU campus. 
encourage you to explore and adopt evidence-based practices that you feel will enhance student learning in your classes.
To fulfill the NFLC requirements and receive the $500 stipend, you are expected to
attend all scheduled meetings of the learning community (effort will be made to schedule meetings in alignment with participant schedules). The NFLC is expected to meet every other week each semester.
observe and debrief at least one of your colleagues' classes.
submit guided reflective activities throughout the program.
Application Process
To apply, please submit one of following forms based on your faculty status:
You will be asked to briefly describe your teaching activities and what you hope to gain by participating.
Applications are due by Friday, August 26. Participation will be limited to the first 15 applicants for each group so early submissions are encouraged. Applicants chosen to participate will be notified on or before Friday, September 2. If you have any questions, feel free to contact Kristi Verbeke at verbekkj@wfu.edu.