Join Us for Another Summer Book Discussion in July on Ungrading
Main Content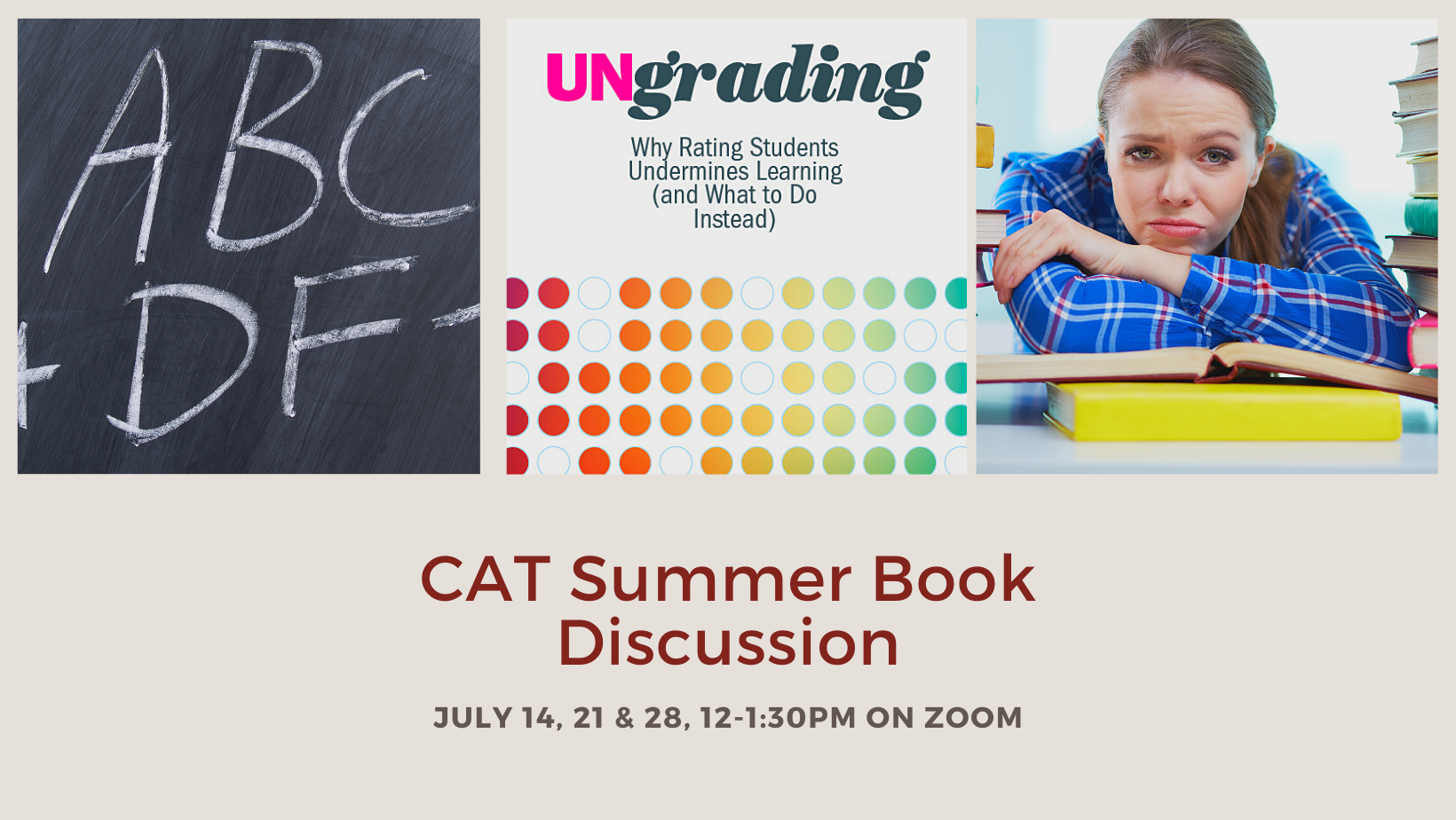 *Note: this book discussion is limited to WFU faculty and staff
Join us in July to discuss the book, Ungrading: Why Rating Students Undermines Learning (and What to Do Instead) (Blum, 2020).
The moment is right for critical reflection on what has been assumed to be a core part of schooling. In Ungrading (Blum, 2020), fifteen educators write about their diverse experiences going gradeless. Some contributors are new to the practice and some have been engaging in it for decades. Some are in humanities and social sciences, some in STEM fields. Some are in higher education, but some are the K–12 pioneers who led the way. Based on rigorous and replicated research, this is the first book to show why and how faculty who wish to focus on learning, rather than sorting or judging, might proceed. It includes honest reflection on what makes ungrading challenging, and testimonials about what makes it transformative.
Let's meet and discuss the potential for ungrading in our own courses. This book group will meet online weekly three times on Wednesdays (7/14, 7/21 & 7/28) from 12-1:30. We will provide the book for the first 15 registrants.
Register here to receive the book and Zoom login information:
CAT Summer Book Discussion Registration
Subscribe
Receive CAT blog posts in your inbox.