The Center for the Advancement of Teaching aims to advance passionate, reflective, and evidence-informed teaching. We contribute to Wake Forest's distinctive mission by encouraging the development of teacher-student relationships that prepare all students to live examined, purposeful lives. Learn More >>
Upcoming Events
May 3, 2022 | 10:00 am


ZSR

Are you interested in teaching FYS for the first time? Or incorporating some new ideas into your current FYS courses? This information ...
Check back later for upcoming events in this category.
See full calendar
Teaching @WFU: A CAT Blog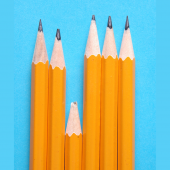 August 20, 2021
Our previous posts this week have been mostly pragmatic--helping you put the finishing touches on your syllabi, your Canvas page,... Read More »
---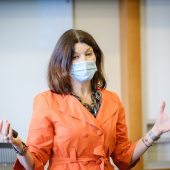 August 19, 2021
About this time last year, I wrote a short post with a few mask recommendations and tips for teaching in a mask. We've learned a... Read More »
---
@wfucat On Twitter
Perfect for Teacher Appreciation Week! Take a moment to thank your faculty and staff colleagues by writing a note of appreciation @ https://t.co/0CxbySaIEB and we'll do the rest 🖤 💌 💛 deadline is EOD tmrw!

#TeacherAppreciationWeek
#WakeForest

Twitter feed image.
A 🖤 note to our faculty colleagues,

You have inspired us all year as we've connected through workshops, reading groups, and the Inclusive Teaching Conference. Thank you for the passion and dedication you bring to your practice!
#TeacherAppreciationDay
@WakeForest

Twitter feed image.
Center for the Advancement of Teaching
The Center for the Advancement of Teaching aims to advance passionate, reflective, and evidence-informed teaching. We contribute to Wake Forest's distinctive mission by encouraging the development of teacher-student relationships that prepare all students to live examined, purposeful lives. Learn More >>