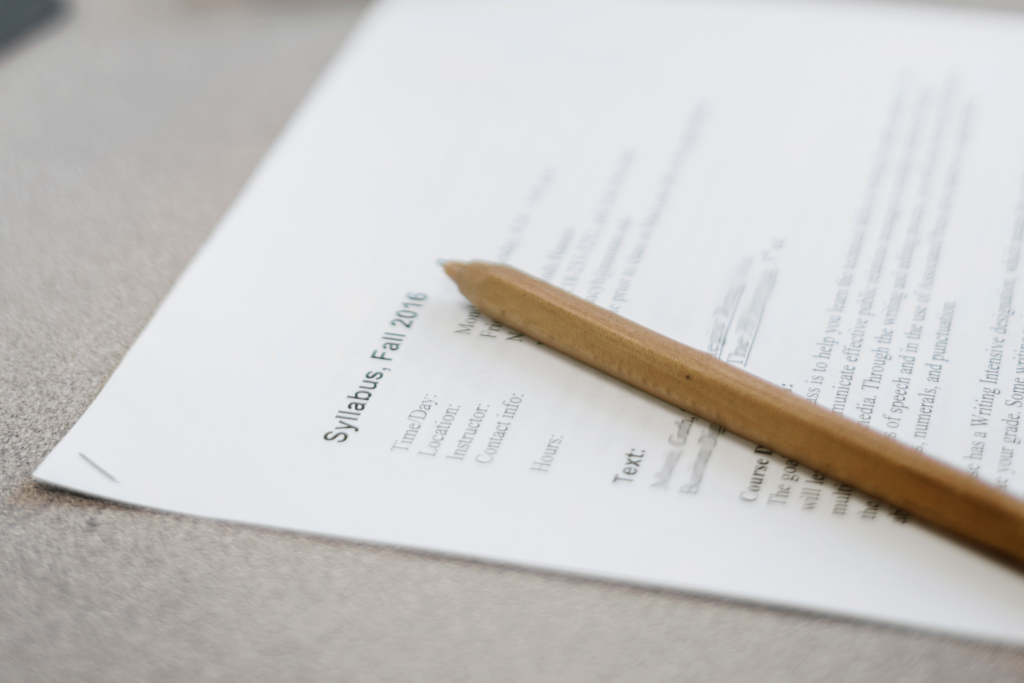 As our undergraduates begin classes on August 23rd, most Wake Forest faculty are currently in the thick of Syllabus Week. We have run out of cabinets to reorganize and academic TV pilots to watch and are scrambling to draft and redraft our syllabi before the semester is officially upon us. This work is hard in "normal" semesters, but particularly so this year. We want to apply all that we have learned over the past 16 months, but we are also planning with almost as much uncertainty as we had last summer.
We will address some of that uncertainty in future posts this week, but we want to begin this series by sharing our favorite resources for syllabus construction. We know you are busy, so we'll get right to it.
CAT Syllabus Tools
If you haven't done so already, you should bookmark the CAT Resources page. On this page you will find links to tools that will help save you time and improve your syllabi:
Evidence-Informed Rubrics
While each of the above assists with the logistical work of syllabus construction, none provide much by way of substantive guidance. You may have strong intuitions about what makes good (and bad!) syllabi, but do you know what the research suggests? If you're curious and want to align your syllabi with evidence-informed practices, I recommend spending some quality time with the following two rubrics.
Measuring the Promise: Our colleagues at the University of Virginia's Center for Teaching Excellence spent a number of years researching and developing one of the most comprehensive syllabus rubrics around. They also tested it for validity and reliability and found that scores on the rubric were strongly and positively correlated with student ratings of the course and instructor (with all the caveats those scores bring). Whenever I am designing (or redesigning) my syllabi, I start and end with a quick read of this document.
Equity and Inclusion Rubric: One of my new favorite teaching tools is the Course Design Equity and Inclusion Rubric developed by Stanford University's Melissa Ko. Like UVA's instrument, this rubric extends beyond the syllabus to help you assess the overall design of your course. Yet it is explicitly focused on the features of course design we know to be associated with improved outcomes for historically excluded populations of students. The internet is currently overflowing with inclusive teaching guides, but I have yet to see one as well-crafted as this. Much of what we know about inclusive teaching is organized into clear, digestible standards and each standard is accompanied by a series of footnotes that link to supporting research.
External Resources
If you've explored everything above and are still hungry for more (or just looking for further ways to procrastinate!), I have two final recommendations for you.
How to Create a Syllabus: You can almost never go wrong with the Chronicle's advice guides, and that's particularly true in the case of Kevin Gannon's guide to crafting a syllabus. We distribute this guide to new faculty each year, but the guide is rich enough to be read profitably by any instructor who has not already done so.
Setting the Tone: Although there are many interesting research articles on syllabus design, one of my favorites is "Creating the foundation for a warm classroom climate," a short piece in the January 2011 edition of the Association for Psychological Science's Observer. I especially appreciate the examples the authors provide of typical syllabus language in both "warm" and "cold" tones. Some of the changes are quite subtle, but they can make a big difference!
And with that, I'll leave you to it. Best wishes for a successful Syllabus Week!
Subscribe
Receive CAT blog posts in your inbox.