Get Out of Your Classroom: Some Nontraditional Learning Spaces on Campus!
Main Content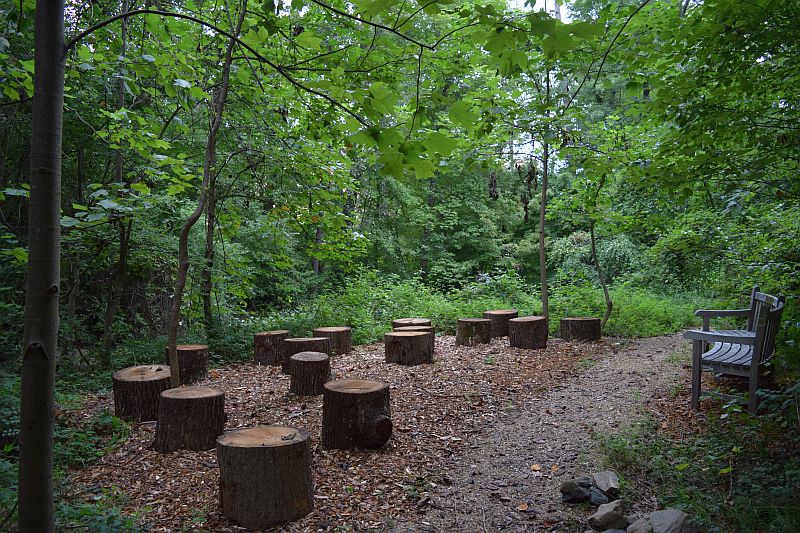 One of my favorite programs I lead here at the CAT is a New Faculty Learning Community. The group meets throughout the year, but at the beginning of our time together, they develop a list of support and resources they would like to explore. This year's cohort suggested learning about some of the more nontraditional learning spaces on campus, which sent me on a hunt through DeaconSpace and various parts of the WFU website. We took ourselves on a walking tour last fall which we all really enjoyed.
I thought now that we're moving into Spring, this would be a great resource to share with the larger campus community. So feel free to follow along as we explore the various learning spaces you might consider utilizing for your classes.
*It should also be noted that most of these spaces are intended for one-time use (unless you make other arrangements with the appropriate space manager).
Have you checked out the WakerSpace yet? If not, you should! Some of the tools and equipment in the space include: 3D printers, vinyl cutter and t-shirt press, podcast room, laser cutting, woodworking tools, sewing, paints, electronics and more. Paul Whitener and his crew are doing some really interesting things with classes and he's always open to a conversation about how to incorporate the WakerSpace into your class. Contact him at whitenpm@wfu.edu. At the very least, subscribe to their newsletter to stay up to date with them.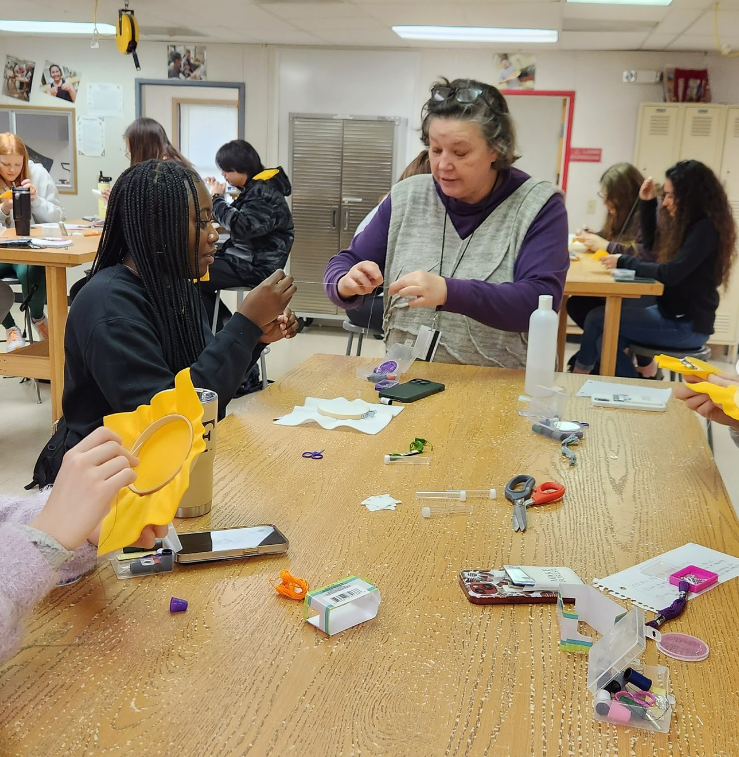 The Outdoor Classroom was a collaborative project between Campus Life, the ZSR Student Ambassadors, staff and faculty in the Library, and Student Government. It sits behind ZSR just off the sidewalk bordering Gulley Drive. The stone benches are meditation stones from the Reynolda Village trails. This space is meant to be used by any professor wishing to take their class outside on a beautiful day. There are no reservations for this space, it's on a first-come, first-served basis.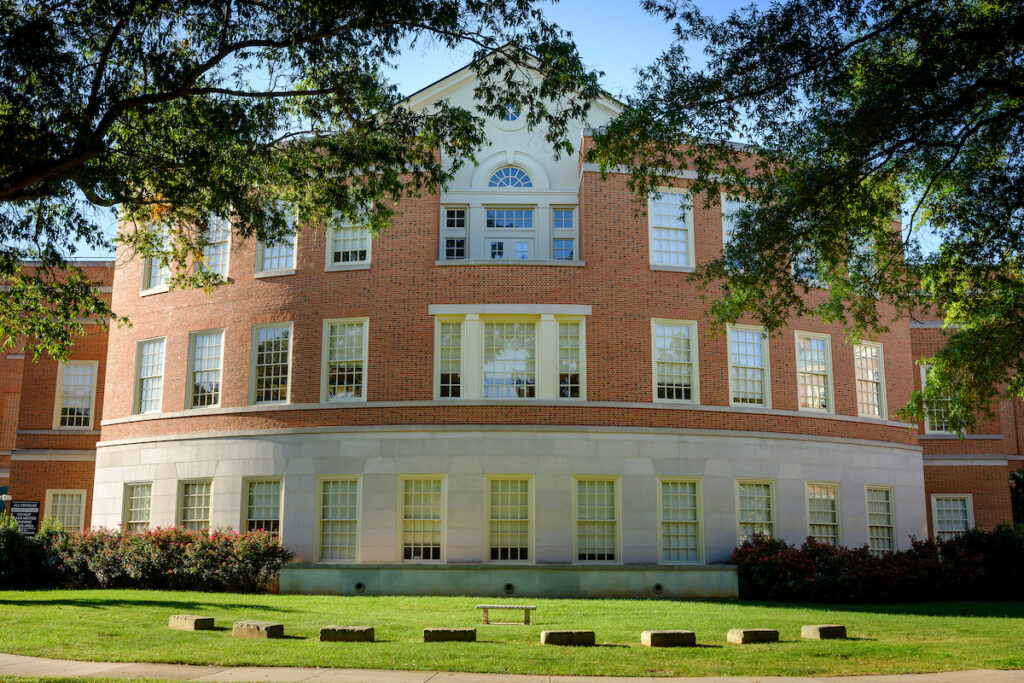 Tohi Garden
Some refer to the Tohi Garden as one of Wake Forest's best kept secrets. Tohi means wellness, unstressed, or peaceful in Cherokee. We were enchanted when we entered this space on our tour. The garden sits behind Angelou Residence Hall and was initially created as a stormwater management system. It's a lovely, contemplative space maintained by Sustainability. Take a virtual tour here.
Time in the Tohi Garden can be reserved on DeaconSpace. An additional 12 chairs are available upon request (28 total seating). Please note, wifi is not available in this space.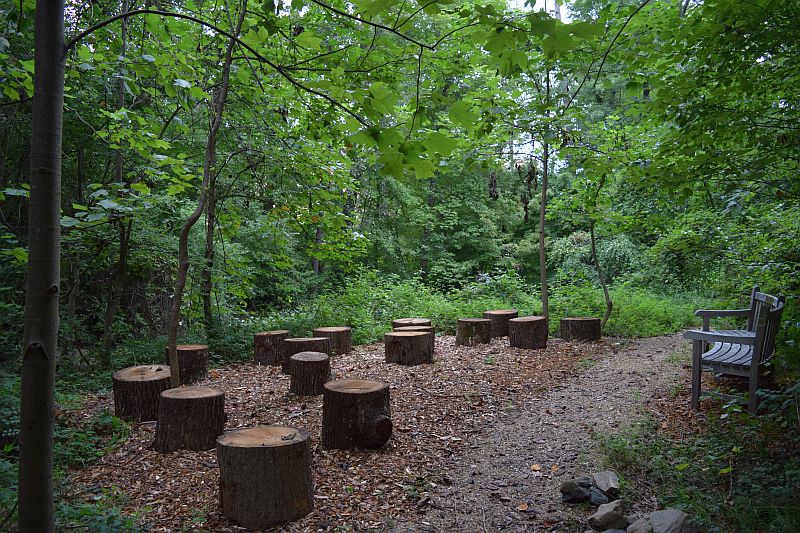 Sustainability also offers opportunities for class time in the Campus or Three Sisters Gardens. To learn more about the Gardens, visit this page. If you are interested in thinking about how you might incorporate the Gardens into your class, visit Sustainability's Engaged Learning page for a sample of faculty projects as well as a full list of all Engaged Learning opportunities. Contact Nathan Peifer at peifernl@wfu.edu (we ran into him tending to the Tohi Garden on our tour!) with your questions and interest.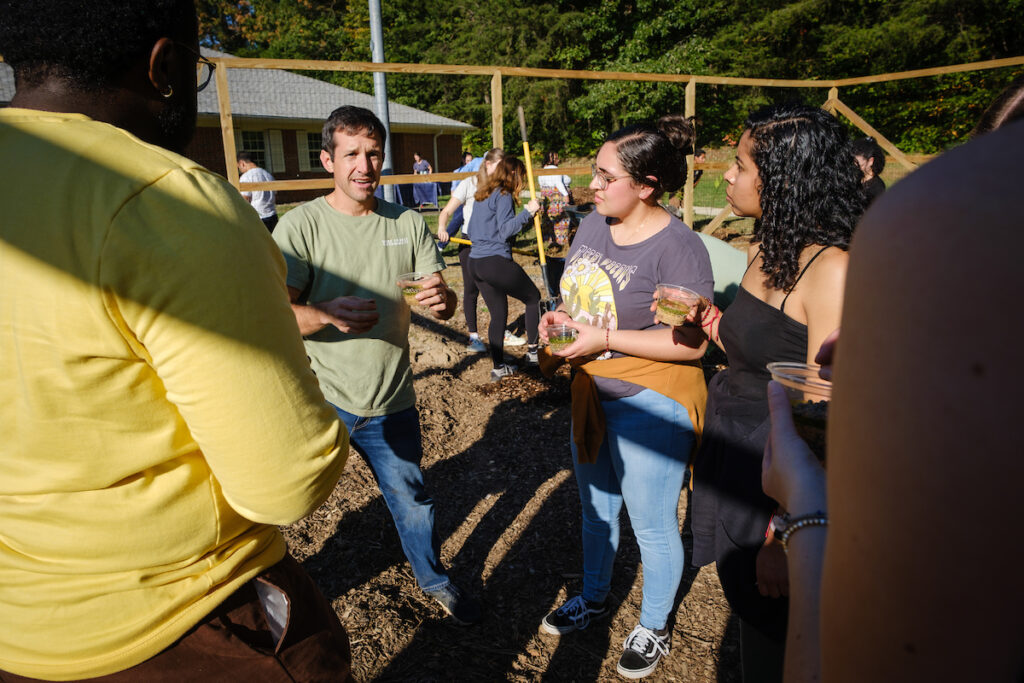 Did you know you can reserve the fire pits on Manchester Quad? The Tribble Courtyard Firepit (Magnolia Firepit in DeaconSpace) is popular and large enough for very small classes (~10). Reserve fire pits in DeaconSpace by requesting by 4pm at least 3 business days in advance. For more information, visit this page.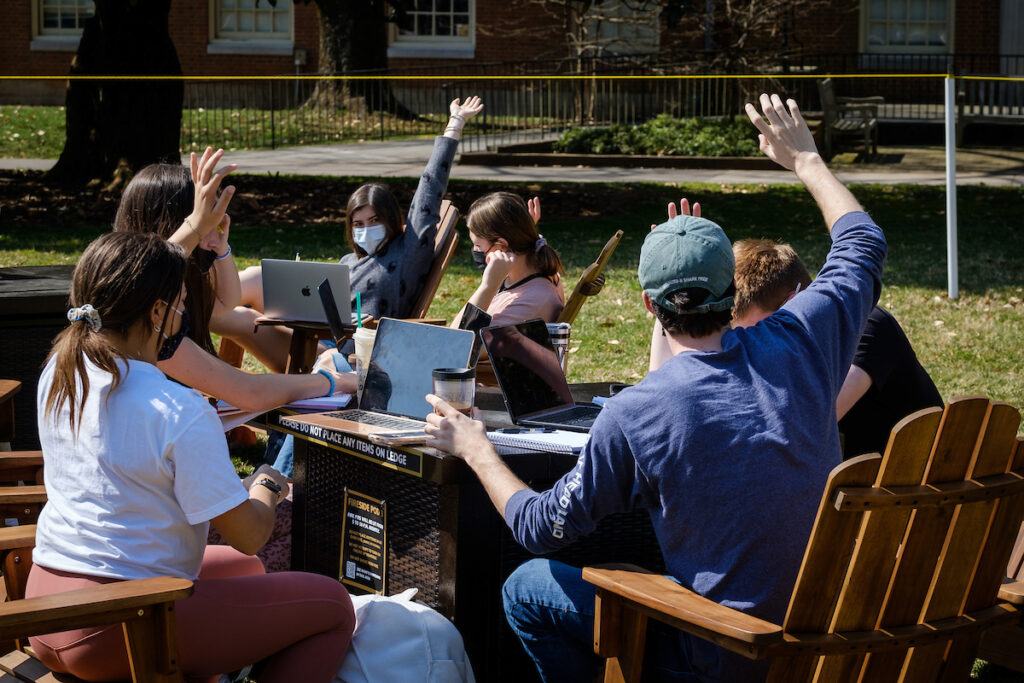 Special Collections & Archives at ZSR Library contains manuscripts, rare books, NC Baptist historical collection, and University archives. Types of materials in these collections include writings, correspondence, photographs, architectural drawings, audio-visual materials, and computer files. For more specifics on the types of resources in the collection, or to schedule a visit for you or your class, go to this page.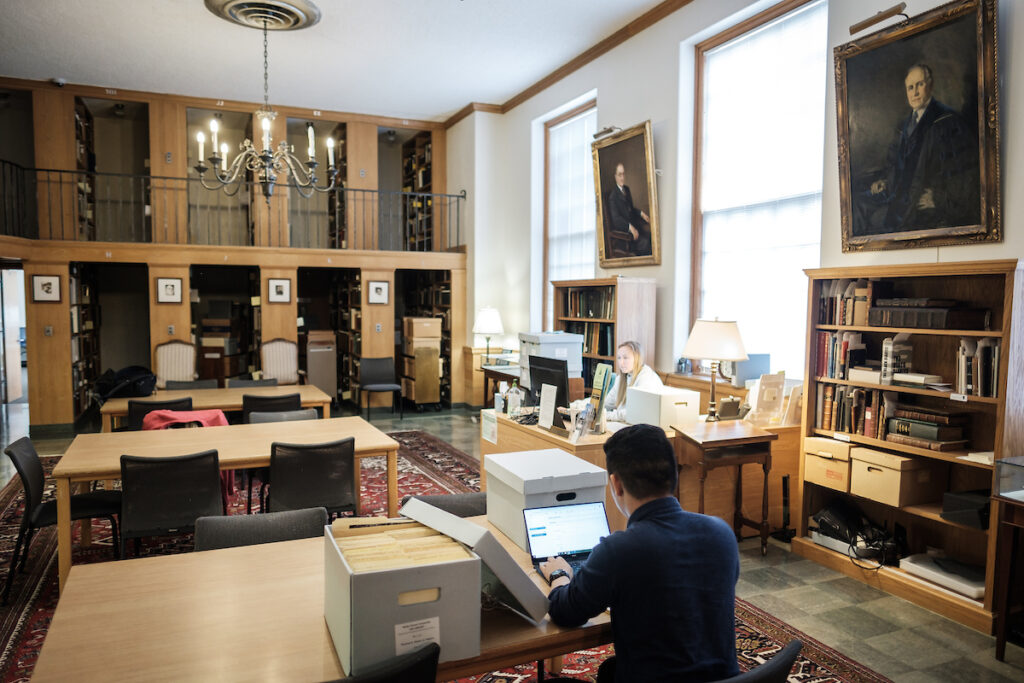 The Timothy S. Y. Lam Museum of Anthropology is the only North Carolina museum dedicated to the study of global cultures. The Museum is open to the public Tuesday through Saturday from 10-4:30, but special arrangements can be made for groups and events. The Lam Museum presents a variety of ways to integrate its collections with your courses. For more information, visit this page or contact Andrew Gurstelle at gursteaw@wfu.edu.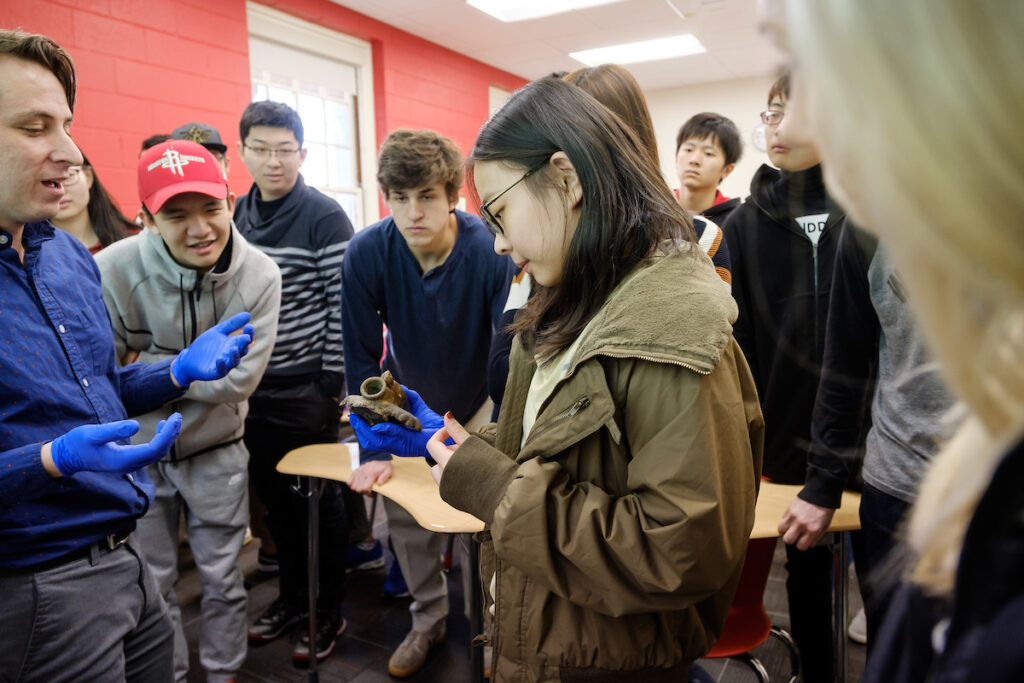 Discover how the Collection serves as a dynamic teaching and learning resource for our students, faculty and community. University Collections will collaborate with you on developing a tour to take your students all over campus looking, thinking, and being with our art. It can be tailored to the students' and/or faculty interests and can also include a visit to Hanes Gallery, the University's Print Collection housed in Scales Fine Center, and/or the student run gallery, stArt Gallery in Reynolda Village
Hanes Gallery is located in Scales Fine Art Center and is free, open to the public, and wheelchair accessible. View the Events Calendar here.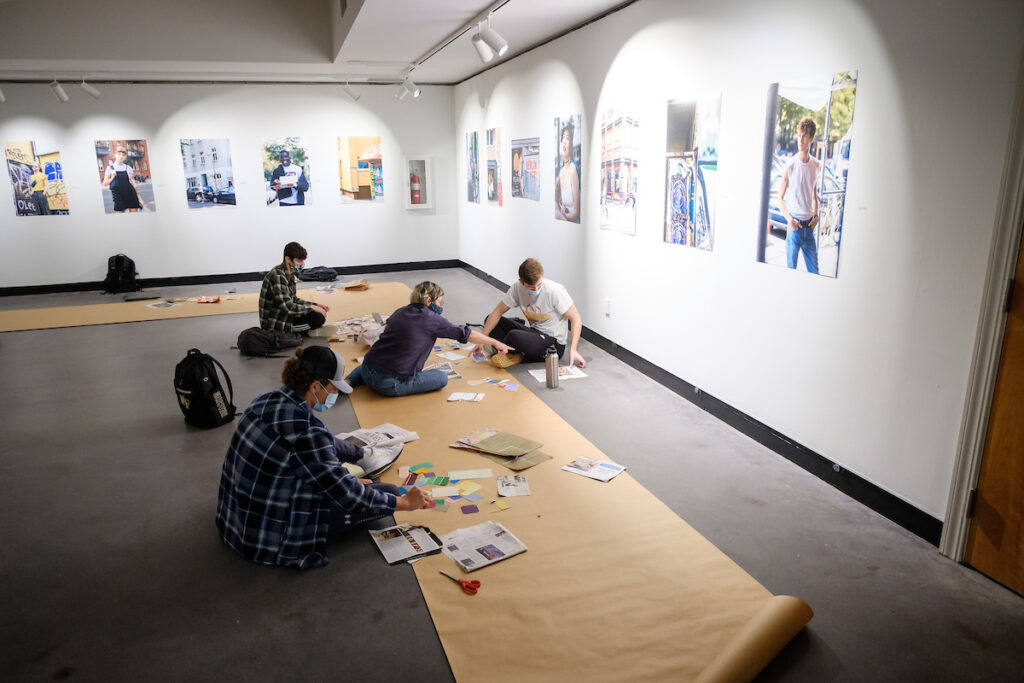 WFU Faculty, Staff, and Students get free admission to Reynolda House with a valid ID. If you're interested in connecting with museum staff for a guided tour or to discuss curriculum connections you would like to make with the museum, submit a request here (they ask for a four week lead time).
The Reynolda Gardens Education Wing is also available to reserve for classes, with 5 business days lead time, by submitting this form.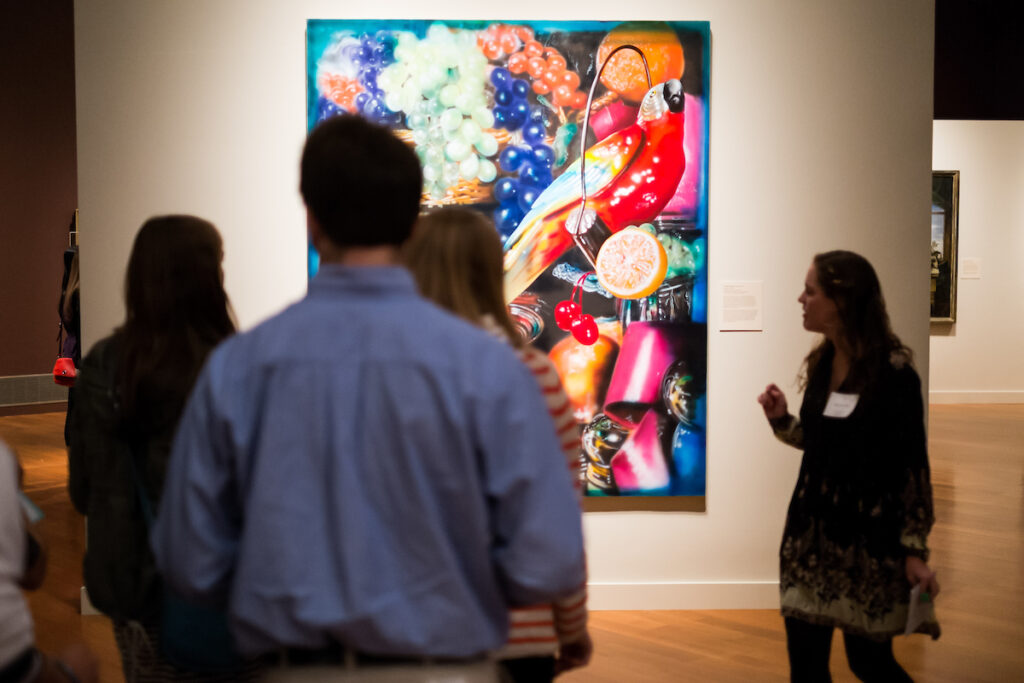 Zick's Underground (the lower level of Zick's restaurant off of Hearn Plaza in the Poteat Residence Hall) is another unique space available on campus. It accommodates, small social gatherings, retreats and meetings during the academic year. In addition to a large screen TV with multimedia and seating, the space also contains air hockey and foosball tables.
Reserve time at Zick's in DeaconSpace with at least 3 business days lead time (be sure to review this page for applicable policies).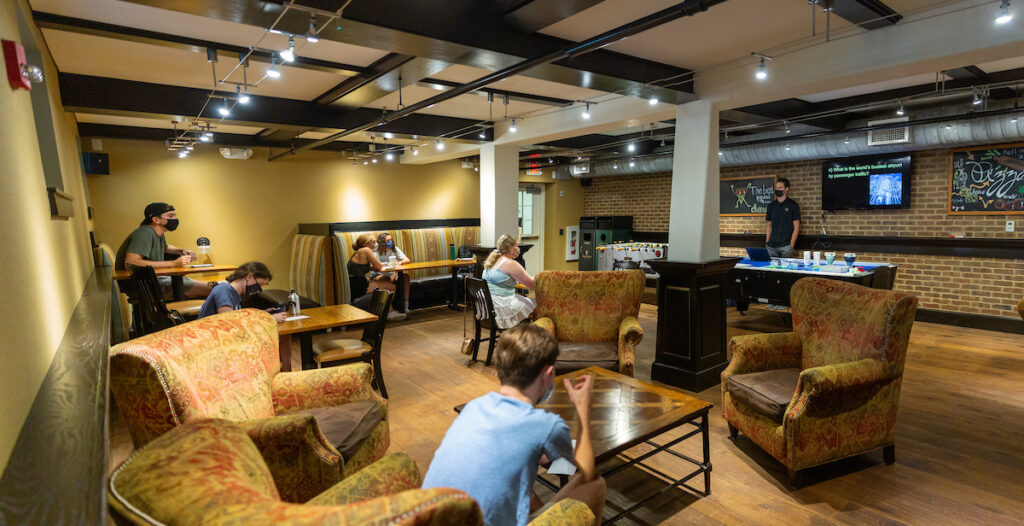 Wake Downtown Student Commons
If you're meeting at Wake Downtown and are looking for a space, the Student Commons area is available to reserve on Deaconspace. It's a nice space with mixed purpose seating.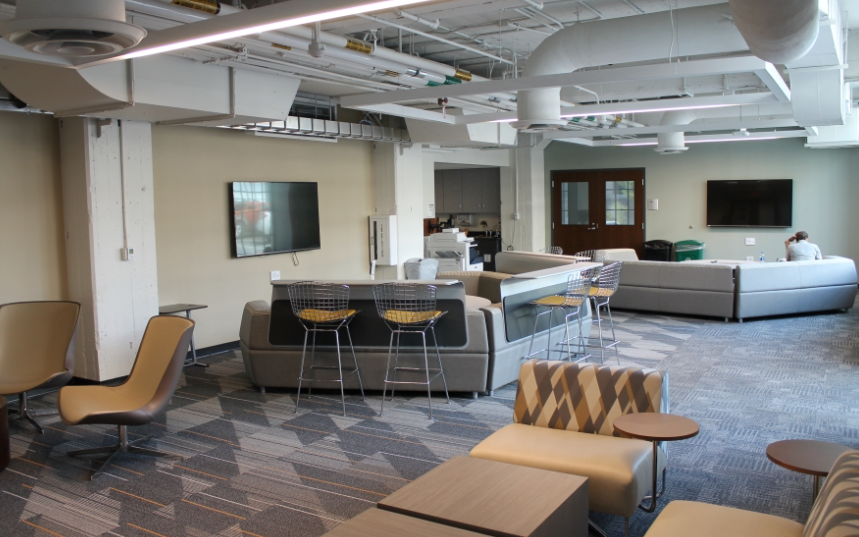 I hope this quick campus "tour" got you thinking about ways you might extend your classroom space. There really are a lot of great opportunities for creativity on our campus!
Subscribe
Receive CAT blog posts in your inbox.