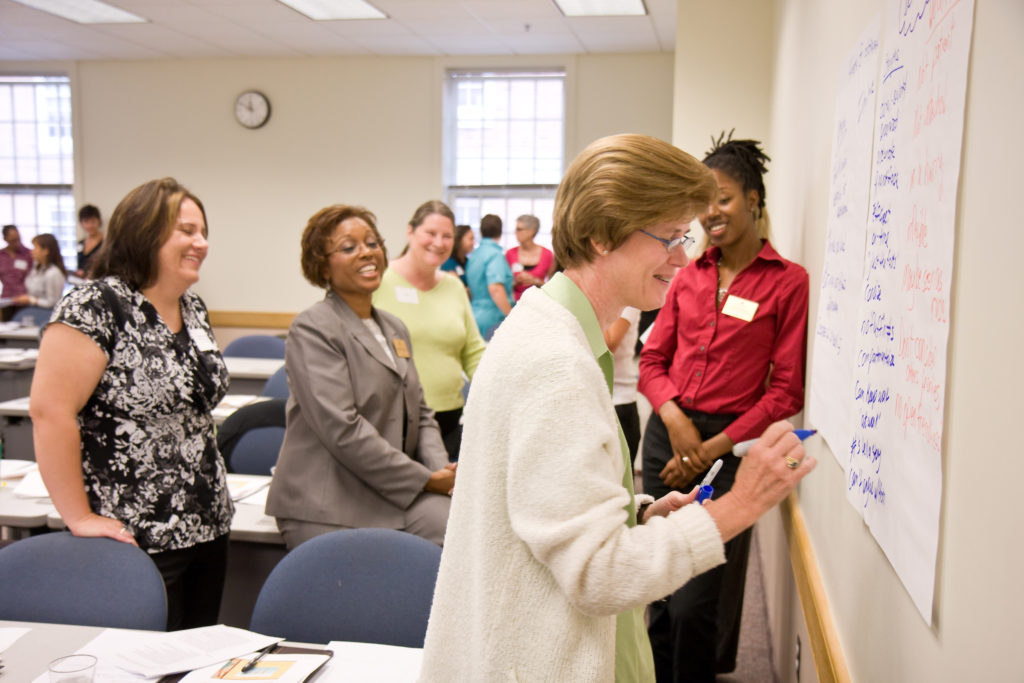 ---
PEER Workshop Call for Proposals
The Center for the Advancement of Teaching (CAT) is pleased to announce a call for 75-minute interactive PEER workshop proposals. Many of our workshops are presented by WFU faculty. We refer to these as "From the Forest" PEER Workshops. These workshops enable WFU faculty to share their Practices, Expertise, Experiences, and Research (PEER) in the classroom with colleagues across the university. We see this as an opportunity to support various members of our teaching community and for instructors to share ideas and connect with one another.
Workshop topics might include, but are not limited to:
Inclusive teaching and course design
Strategies that foster student success
Specific teaching issues/strategies (e.g., teaching writing/languages, reacting to the past, case studies, collaborative learning, group projects, POGIL, etc).
Creative/innovative assessment ideas
Course design
Scholarship of teaching and learning projects and/or results
We welcome and encourage proposals from all types of instructors within all of the departments/schools/colleges across the university. Facilitators will receive one teaching-related book of their choice and be recognized on our website and in our newsletter.
Proposals will be accepted on a rolling basis.
---
Teaching Essentials Workshops
This workshop series is designed to provide faculty with opportunities to build or refresh their teaching foundations. The topics focus on essentials for teaching as well as common needs and challenges in the classroom. These workshops strive to turn educational jargon into meaningful teaching practices; provide accessible and practical tools and strategies; and support professional growth and reflection. Each workshop in this series is designed and led by a Center for the Advancement of Teaching team member. We offer 4-6 of these workshops each semester, but can also deliver them by-request for groups or departments.
Active Learning: Why and How to Incorporate Active Learning into Your Classroom
Concept Maps as Teaching, Writing and Productivity Tools
Dealing with Challenging Students
Finishing with a Flourish: Activities to Spark Connection and Reflection on the Last Days of Class
Getting Over the Mid Semester Slump and Re-energizing Your Course
Grading with Rubrics
First Days
How to Do Class Discussion the Right Way
Inclusive Teaching: Creating a Climate for Learning
Interactive Lecturer
Learning and Learner-Centered Teaching
Small Teaching: Small Strategies = Big Impacts on Student Learning
Syllabus Design
Writing a Teaching Philosophy Statement
Writing Effective Learning Objectives
Upcoming Workshops
Check back later for upcoming events in this category.
See full calendar